Overview
We drive sustainable, transformational change by addressing systemic policy and fiscal barriers in early education, pre-K–12, tribal, and higher education at the state and local levels. Our goal is to actively promote and enable equitable ways to serve the whole child, family, and community.
Our team is deeply knowledgeable in resource allocation, applied research, partner engagement, and continuous improvement. Working within these domains, we apply strategies to illuminate opportunities to improve systems—including organizational, fiscal, and value systems—within states, regions, and local education agencies. Through a collaborative process, we determine how organizational structures, policies, resources, and processes can more effectively fulfill your institution's defined goals.
WestEd's statutory, regulatory, and funding knowledge positions us to engage state-level leaders and achieve high-level impact goals that intersect policy, finance, and systems change.
Improving how resources are allocated, distributed, and used in early childhood, pre-K-12, tribal and higher education to advance equity and support comprehensive system improvement.
Supporting LEAs, states, and tribal governments in building effective policy structures—including finance, governance, and accountability—to support education and school-based health system improvement.
Subscribe to the E-Bulletin for regular updates on research, free resources, services, and job postings from WestEd.
Connect with us on social media, where we share valuable information every day to help you tackle real-world challenges.
WestEd Bulletin
Stay up to date with the latest WestEd news, events, research, and leading voices to support your commitment to improving learning, healthy development, and equity in schools and communities.
Events / March 28, 2023

WestEd staff will present, chair, or serve as discussants in more than 55 sessions at the 2023 American Educational Research Association and National Council on Measurement in Education Annual Meetings.

Events / March 7, 2023

The March 2023 training sessions focus on helping enhance school business officer and program director knowledge of the Uniform Grant Guidance Requirements for Federal Education Programs.

Insights & Impact / December 14, 2022

These top listens from 2022 examine a wide range of pressing issues facing school communities, including building a positive school climate and addressing disproportionality in special education.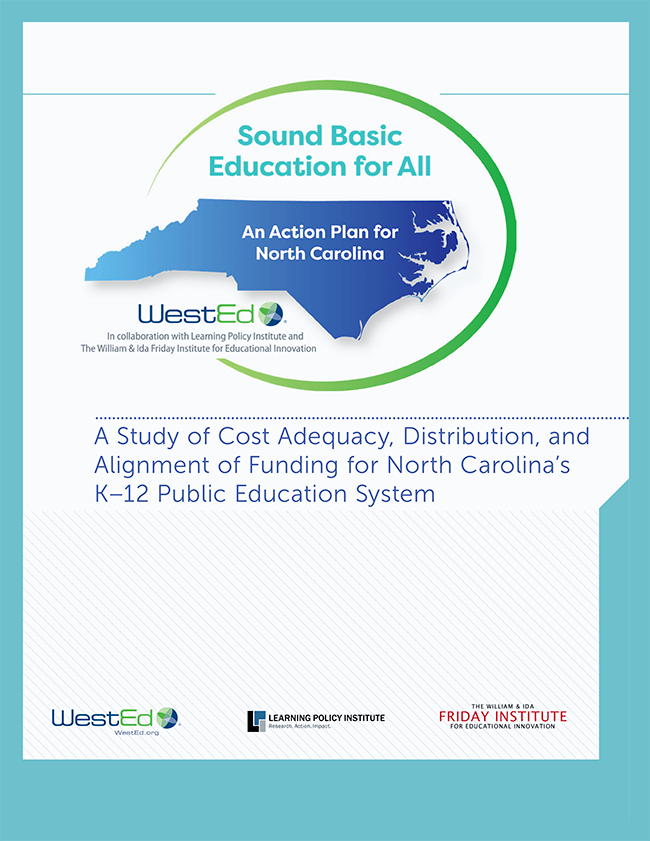 We have partnered with state, regional, and school district leaders nationwide to build organizational capacity for strategic resource use and systemwide improvement.
This is one of the most robust and thoughtful and meticulously researched studies on school finance in the country and in the history of school finance litigation. WestEd should be commended on this incredible body of work.
– Rick Glazer, Executive Director of the North Carolina Justice Center, in reference to WestEd's North Carolina Education Finance Study